ABOUT EYE ART STUDIO
THE EYEBROW TATTOO SPECIALISTS

Eye Art Studio specialises in a range of Cosmetic Tattoo services, located in Melbourne. We offer the latest Eyebrow Tattooing techniques including Eyebrow Tattoo Microblading & Feathering, 3D Combination Eyebrow Tattoo, Ombre' Eyebrow Tattoo, Men's Eyebrow Tattooing as well as Eyebrow Tattoo Correction, Eyebrow Tattoo Removal and Freckle Tattoo service. Eye Art Studio operates strictly by bookings only (no walk-in).
The comfort and relaxation of our clients are of vital importance in allowing us to perform our best work. For this reason, Eye Art Studio offers our own unique in-house method of topical numbing cream application that is sure to further minimise any little discomfort that clients may experience during their treatments.
Many potential clients who have asked us: "Does eyebrow microblading or eyebrow feathering tattoo hurt?", have been pleasantly surprised by how little to no pain the eyebrow tattooing process has been for them.
I have a strong Creative & Fashion background, having been a published Fashion Stylist who has worked with various independent, local and International fashion labels, magazines, private clients, local celebrities, as well as PR, Talent and Events Management firms.
Today, as an experienced, trained and fully qualified Cosmetic Tattoo Artist based in Melbourne, I have found the perfect love through a genuine passion to make those around me look and feel great via a creative outlet.
I specialise in, and prefer, hand-based tools and techniques - offering a full compliment of professional Cosmetic Tattoo menu including my bespoke Eyebrow Feathering service  from our 2 Melbourne salons.
I am also one of the only few Cosmetic Tattoo Artists in Australia offering a highly natural Freckle Tattoo service, which is one of our most often requested services.
Our Eyebrow Tattoo Correction service (on approval only), along with in-house non-laser based Eyebrow Tattoo Removal service - are guaranteed to deliver immediate correctional or removal results with absolute minimum discomfort. You can view some of our eyebrow tattoo removal results here.
Many clients have sought us for advice and happy solutions to unsatisfactory eyebrow tattoo results from different places and Artists. We love turning your unhappy eyebrow story into a happy one. If you are seeking advice or a solution, send me an email with your current eyebrow tattoo concerns to hello@eyeart.com.au at any time.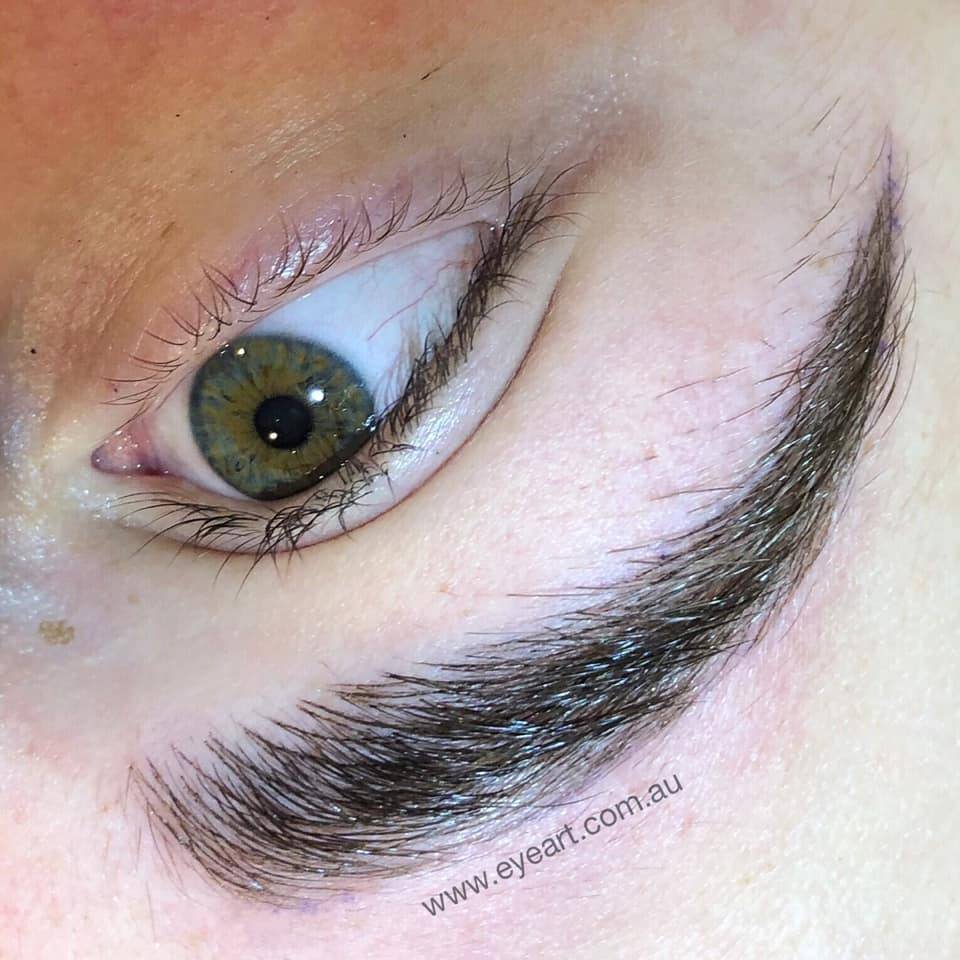 To view my portfolio of Eyebrow Tattoo before and after photos, and to see a range of Microblading and Eyebrow Feathering before and after pics, please click here
Check our Blog, H' Eyebrows Society - The BLOG for rergular eyebrow tutorials, tips, inspiration and other Cosmetic Tattooing, Eyebrow Microblading, Eyebrow Feathering, and other Eyebrow Tattooing news and article.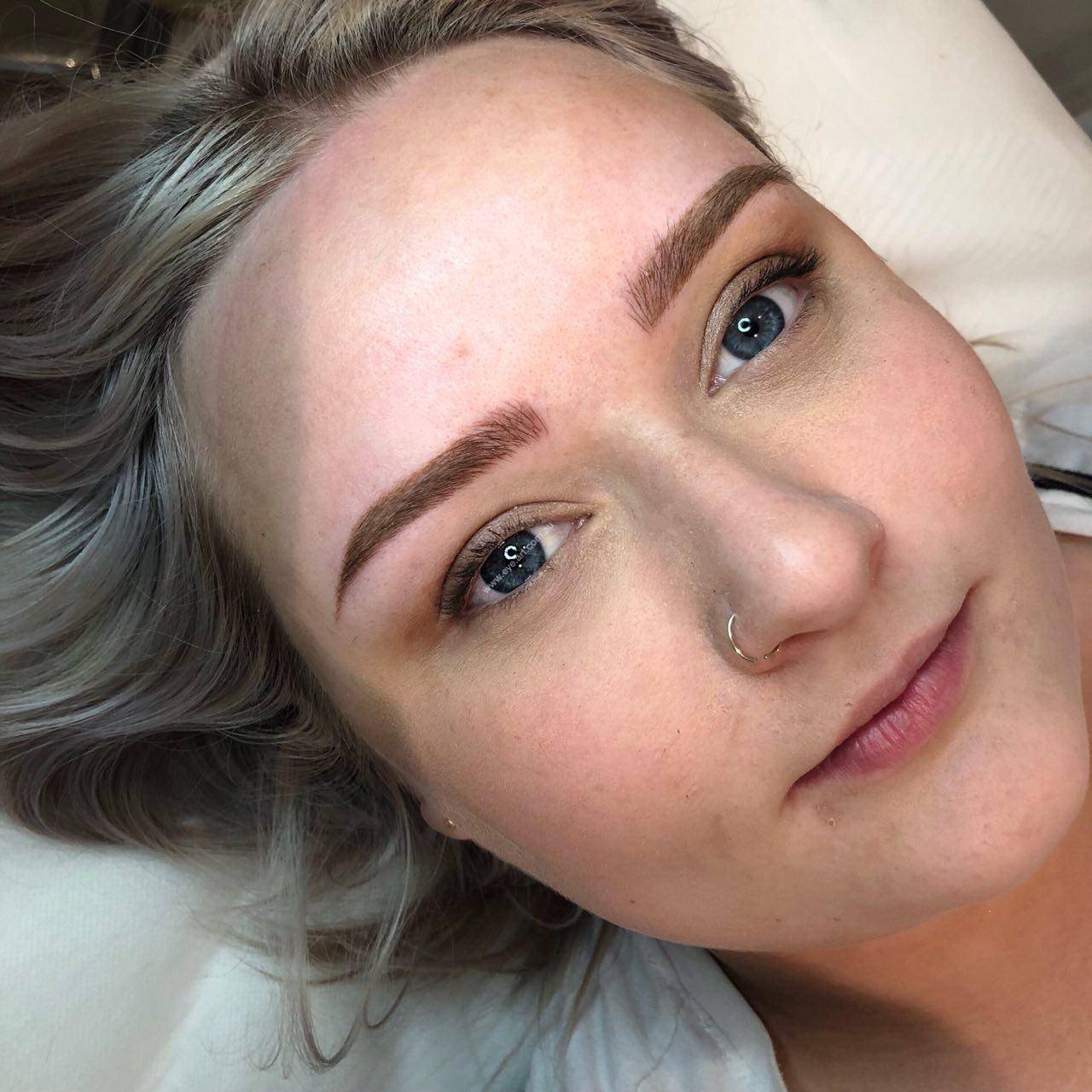 For our Eyebrow Feathering price, Eyebrow Microblading cost in Melbourne and our full range of Eyebrow Tattooing services, please visit here
Would you like to purchase a pre-paid Eyebrow Tattooing session in Melbourne? Visit Eye Art Studio Online Store where you can purchase any of our Eyebrow Microblading, Eyebrow Feathering, 3D Combination Eyebrow Tattoo or Ombre' Eyebrow Tattoo service with multiple convenient payment options, including ZipPay or Crypto.
Take advantage of our Eyebrow Tattoo Payment Plan option, to learn more click here.